This fall Seton Hall University in New Jersey will become the first university to roll out the brand new Android-based Lenovo ThinkPad Tablet to faculty and students. (more…)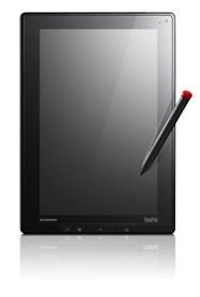 There have been several threads and even articles written on how much "serious" work can be done on tablets. I've always felt like most of the tablets today are content consumer driving and not for content production. My reasoning is simply because there is no efficient way to create content on tablets today. I don't feel this will be the case in the future.
Personally I think Lenovo has taken a step in the right direction. It's not like lenovo's tablet is revolutionary, however it has the right technology at the right time.
A trend that I have been seeing from the School is providing online books and homework online, not just for the computer science crowd. Many schools are now pushing the instructors to provide grade status online and accept homework online. I think we are at the tipping point where mobile portable devices will start becoming a must and no longer a toy.
Lenovo has the right mix the pen technology is great for taking notes (image based or OCR your notes), the WI-FI is great for uploading notes and doing research. And the Battery life 8-10hrs makes it dependable enough that it will last you the whole day.</p>